The "I've Always Wanted To Write Fiction" Workshop
with Shelley Singer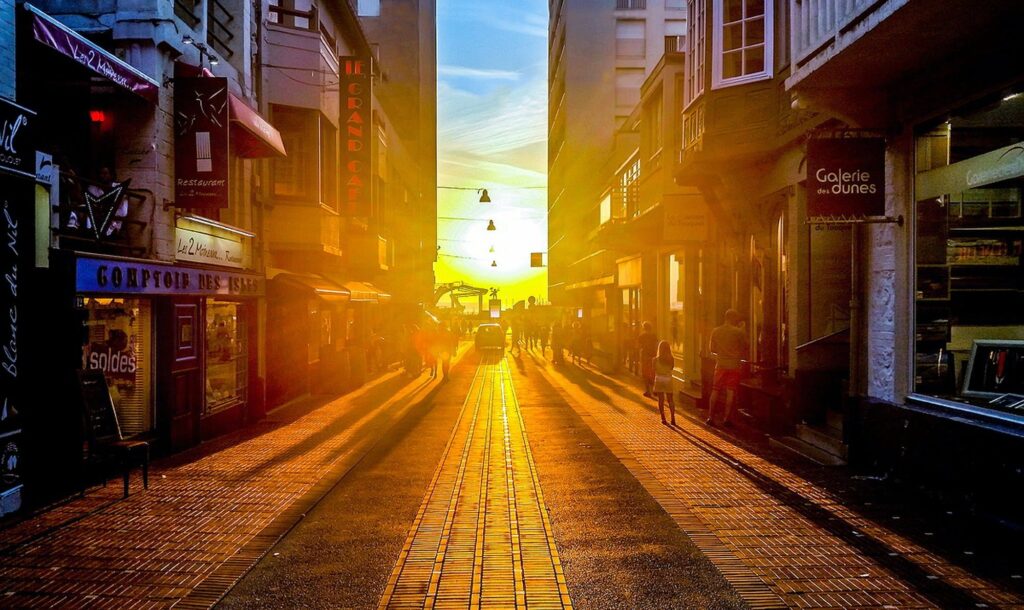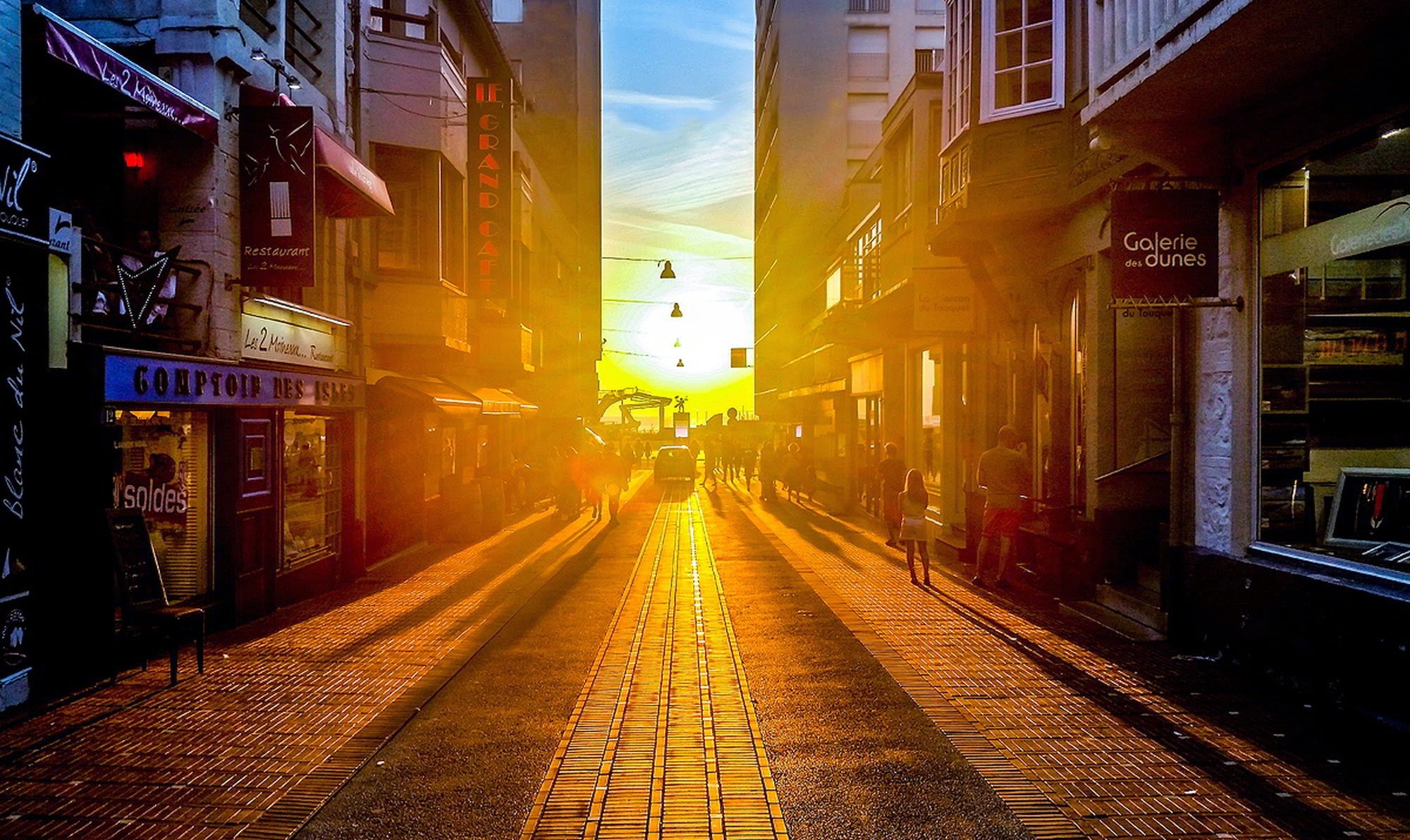 January 5, 2021 | 5 Weeks |
$275.00
What are the elements of fiction? How do good writers bring people and places to life? How is suspense developed? What holds a reader's interest?
If you've always thought you'd like to write fiction, this five week course will get you started. You'll learn about the basic elements of storytelling, from generating ideas to developing your characters, establishing a setting, structuring your story and revising.
Students learn from the weekly lessons and the feedback their colleagues and the teacher provide on work submitted in response to the assignments. They learn, as well, from reading other students' work, giving feedback, reading the responses of the teacher and other students and joining in class discussions.
Shelley is a nurturing soul but also a straight shooter. Excellent experience.
—Peter McMurran
Course Syllabus
Week One
Explanation of class interaction, discussion and feedback. About fiction. Story, plot and subplot. Fictional categories. Example of synopsis. Assignment—story idea in rough summary.
Week Two
Drama, conflict, hook. Chapters and scenes. Example of scene. Assignment: write a scene.
Week Three
Point of View. Examples of first and third person. Write one new scene in both first and third. Focus on overall story by polishing the summary as a synopsis.
Week Four
Showing character through action. Example of action scene. Assignment: write action scene that shows the character. Turn in overall assignment–a polished scene or chapter and the synopsis.
Week Five
Expression of character through dialogue, setting, and description. Example of a conversation. Assignment—put your main character in a setting and show his/her personality through dialogue.
---
Student Comments
Student Feedback
for

Shelley Singer:

Rick Riordan, triple-award-winning author of The Percy Jackson Series, Big Red Tequila, (Shamus and Anthony Awards), The Widower's Two-Step, (Edgar Award, Shamus and Anthony Nominee); The Last King of Texas, The Devil Went Down to Austin, and the acclaimed thriller Cold Springs: Shelley Singer is simply the best. I'm reasonably certain that without her help, my first novel would be buried in my backyard somewhere, rather than going into its third printing. She encouraged me from chapter one to the end, gave me detailed and insightful feedback, and helped me take an amateur draft of a first novel and turn it into a polished manuscript… Nobody can guarantee you success, but if you're already in the ballpark, Shelley Singer is the coach who can help you hit a homerun. If you're pondering whether a consultation with her will be worth it — ponder no further. It is!

Without Shelley's discerning eye and deft touch, I doubt very much that my first novel, One Hand Clapping, would have been published. Her ghostly internet-transmitted voice continues to wend its way through my brain whatever I'm writing, exhorting me toward further clarity and grammatical precision. I consider her a valuable part of my writing development and look forward to working with her again.— Lise Leroux, author of One Hand Clapping (Viking Penguin, 1998), nominated for the 1998 Orange Prize for Fiction

I wrote the first draft of my novel in Shelley Singer's Ongoing Fiction Writer's Workshop. Being in a workshop kept me producing pages so I'd have something to submit every week. Add that to constructive criticism from Shelley and the other workshop members, and you know what you get? A novel. Thanks, Shelley! -Melissa DeCarlo author of The Art Of Crash Landing (Harper Paperbacks/HarperCollins)

This was my first ever course and I was impressed by the quality of classmates and the breadth of experience. Shelley got to the point - she was not overly critical but in a very helpful way she allowed me to see how pacing and structure is beneficial to my work and progress. Roger Tessier

This class was the absolute best class I've ever been in. Maybe because Shelley probably knew everyone was new at it and wanted to encourage all of us. I thought she was fantastic and would recommend her to EVERYONE! — Jean Pasch

I just wanted to tell you how much I enjoyed your classes. I have taken Shelley Singers ongoing class three different times and she helped immensely with my first published novel. Flight of the Crow You'll be hearing from me again before I finish with my second novel. Thanks again. — Howard Schwart

Shelley uses her words carefully while getting to the essence of one's assignment submission. She is adept at pinpointing the strengths, or areas of haziness. When I reached out to her on an issue privately she responded immediately. She is a nurturing soul but also a straight shooter. Excellent experience. Peter McMurran

This was a great group of writers. Everyone was pretty experienced as fiction writers. Shelley knows her stuff and adds brief but relevant advice. My fellow classmates helped me a lot, too. Judith Drotar

I took my first mystery writing course from Shelley seven years ago and have participated in one of her monthly critique groups ever since. She's a great teacher — full of invaluable advice and constructive criticism — and just as importantly, encouragement. She has a way of energizing her students, making them believe in themselves and their writing — and her impressive list of beginners who have gone on to become published authors proves that she knows what she says! I'd recommend Shelley to any writer looking to improve his or her skills. You won't be disappointed! Lori Fairweather, author of Blood and Water (William Morrow).

Shelley is amazing. She's a great teacher, who provides invaluable insight and helps creates a very comfortable and supportive environment for everyone in the class. Shelley's Ongoing Fiction class is the reason I've been able to complete a first draft of my novel. It's a goal I've had for many years and doing it through Shelley's wonderful class has made it a complete joy. Being able to share my work in progress with other writers in the same boat is inspiring and incredibly motivating. I couldn't have done it without Shelley and everyone I've met throughout several Ongoing classes. Thank you! - Michela Pasquali

Shelley is able to go straight to a participant's problem(s) with ease, whether it's the plot line, text that is confusing to the reader, or mechanical errors such as spelling, syntax, etc.For me, this is the perfect venue. - Camille Cira

I loved this class. it was amazing. Shelley was/is amazing. it was so good that I recommended it to my graduate degree advisor (overseeing my thesis) and she has posted it at our college--SUNY Empire State. I would recommend this to anyone and everyone. it was invigorating, and inspiring, and thought-provoking, and all those cliches my advisor advises me against. Overall, for the money spent, there was a payoff that far exceeded my expectations. I am so glad i stumbled upon this group and gladly recommend them to anyone with the proclivity to write. Happy holidays, and thanks for everything. - Dena Miller

I was happy with the course content, very happy in fact. Taking the class did two things for me. The first I expected. Shelley has a good eye and her comments helped me see my work differently, more objectively. The second benefit surprised me; knowing that I would have immediate feedback encouraged me to write. My experience was the opposite of "dropping out" because the momentum built as the class went on and I looked forward to the comments each time I sent the work in. I was looking at my writing differently (more professionally, I hope), and worked harder by the end of the class and most of the credit goes to Shelley. I was sorry when the class ended… I am eagerly awaiting the start of the next class in August. I have just about finished the entire first draft of my novel, a good first draft, I think, at least in part because I took Shelley Singer's class. Frankly, I can see myself being a perennial student of Shelley's because I am already outlining a second novel. I tell everyone I know about how great the class was and have recommended it to at least two people. — Rick Soileau

Penny Warner, author of Dead Body Language, Sign of Foul Play, Right to Remain Silent, Quiet Undertaking, and Blind Spot, writes: Shelley Singer's Mystery Writing Course changed my life. Shelley packed each class with solid and specific information that helped guide me in my writing, and she gave me encouragement after reading my work. I was inspired by her workshop to finish the manuscript – no small task – and finally send it out to agents. The first two books in my Connor Westphal series were sold to Bantam Books, and I eventually sold three more in the series. My first book won a Macavity Award for Best First Mystery, and was nominated for an Agatha Award and a Mystery Guild Award. I've had foreign sales, book club sales, conference invitations, speaking engagements — and I owe it all to Shelley Singer!

"You're a taskmaster and you pull no punches…. I hear your voice in every sentence that I write. And thanks to your help I got a two-book contract with St. Martin's Press." Don Bruns whose first novel, a murder mystery entitled Jamaica Blue, is was published in 2002. His second, Barbados Heat, came out in 2003.

I really enjoyed this class! Shelley was excellent, the content was both useful and relevant, and the assignments built quite well from start to finish. I was also impressed with the level of the writing of class members. Since I found this website by simply cruising around on the web, I was signing up rather blindly for something--but it more than met my expectations. And Shelley, thanks for everything! - Fran Tytell

Not only is Shelley prompt and reliable with feedback, she is that rare individual who makes a good teacher, in any discipline-- someone who's experienced, but receptive to ideas; someone who can guide without imposing her own style on you; someone who points out your weaknesses while encouraging your strengths. And of course, she's not only a teacher, but ongoing practitioner. I have recommended Shelley's class to others, and am already signed up for another ongoing workshop to continue, and hopefully finish, the same manuscript. - Lydia Lum

Mike O'Neal wrote the following after taking Shelley's "I've Always Wanted to Write Fiction" Workshop : I found the workshop very informative and worth the time I invested. The instructor was gentle in criticism and very good in dealing with the fragile ego of beginning writers. Shelly always had a positive comment, regardless of how bad the writing. This was great in building confidence and re-enforcing the belief that the student had some writing talent… The greatest benefit for me, in regards to taking the course, was my introduction to the basic principles of fiction writing. I found there is a process for writing fiction that takes the writer from the first idea to the final draft… I did come away from the workshop with a commitment to myself to finish a first draft of my mystery novel, no matter how bad it is… In summary, I enjoyed the workshop, the instructor was great and I will take another course once I get to the point where I feel I have grasped the basics that Shelly presented.

After the same class, Heidi Hanschu wrote:I was extremely pleased with the class content. I found the lectures followed a very natural & logical progression in a direct and concise manner, and the accumulated lectures make a wonderful reference guide. I also found the assignments very helpful. For this class in particular, they were great for cutting through the ice and developing a more productive approach to writing… I also like the teacher a lot. Shelley is able to get right to the point in a very direct way. This has been really helpful for my writing. I particularly notice the impact, when I don't quite understand (or perhaps agree with) the suggestion. If I approach the re-write with Shelley's suggestions in mind, the writing comes out alot better. She has also helped me to rebuild my approach (perspective) toward the task of writing. Rather than being pre-occupied or self-conscious about the writing itself, I am able to tackle the task in a more objective manner. Consequently, I feel much more confident about the result and my ability to improve… Thank you for putting together such a wonderful opportunity

I was extremely happy with Shelley's class. She got me writing again. Her encouragement and comments were crucial to my success in the class. I am now taking Dennis Foley's Novel writing course and this is because Shelley encouraged me to keep writing. Her guidelines gave me the confidence to continue to write. I would and have recommended her class to others. What I like best about the Writers on the Net courses is that they are taught by authors who have experience in the actual craft of writing and publishing. This is far superior to any other classes I have done locally where the tutors/lecturers are publishing 'wannabees'. Thanks so much for the opportunities presented by Writers on the Net. — Gale Evans

I finished the murder mystery I started in Shelley's class, and sent it in yesterday as an entry in the St. Martin's Press "best first traditional murder mystery" contest. Shelley's tutoring was tremendously helpful, as I told her. Well worth the investment. — Cathy Windels

This is the second class I've taken with Shelley Singer. She is an excellent teacher, plus more. My writing would not be at the level it is now without the help of these classes. I have found that Shelley is the kind of instructor that is not afraid to say why your writing needs work. She does it in a way that makes you feel good about yourself… Looking forward to taking many more classes through Writers.com. — Carole Cantaldi

There is not enough praise I can give for Shelley and for your courses. The benefit to me, as a writer, and as a person who has bonded with classmates, has represented much more than the fees for the classes. I have learned, I have grown and it has been a wonderful experience. - Taffy Todd

I have taken two classes with Shelley… The second class was a continuing class in which I think I have finished a first draft of my novel. Shelley has a terrific eye. She catches everything. Important stuff doesn't go by without comment. And she has this compassionate, reassuring and tough stance all at the same time. So you are being criticized and you don't mind, in fact it's ok… I found the experience inspiring and liberating. Inspiring in that I liked putting the writing out there. I liked the positive energy from Shelley and from classmates. Liberating in that I could be myself much more easily than if I was sitting in a classroom… I hope to write a recommendation someday extolling Shelley's virtues and saying that my novel wouldn't have been published without her. We all can dream. — Mike Jacobs

I was very happy with the content and format of the on-line course entitled "Writing Mystery, Thriller, and Suspense Fiction" with Shelley Singer. I think Shelley is a good teacher, who focuses on the positive and offers encouragement every step of the way. The lessons are basic, but right on target, with excellent, understandable examples. She's succinct in her comments but very straightforward. I took the course because I'd just finished the first draft of a murder mystery novel, and I felt that I needed some feedback on what I had done right as well as where I'd missed the mark. I shared what was going on with a close friend, and he said: "The mystery writing course is one of the best things that's ever happened to your writing." — Justin Rousse

I was extremely happy with Shelley Singer -- she was warm, responsive and smart. Her input, feedback and comments were excellent with the right mix of encouragement and real advice. This was my first class and I found the lessons and assignments to be perfect for me. The timeline of each week and the way they built upon each other really worked and kept me engaged and thinking. - Kelly Robinson

Shelley Singer is an excellent teacher, and SOOO kind with her constructive criticism. A few times I thought what I had written was just so bad! I expected harsher words from Shelley, but she very skillfully analyzed my writing and offered very specific suggestions for improvement. And guess what? She was right! I have been encouraged by her excellent teaching to continue writing. - Barbara Hoeffler

I love Shelley and value her opinion about my writing more than anyone anywhere. Her comments are always about the writing and they're always helpful. I teach computer science for Bellevue University here in Nebraska, so I know a lot of teachers. Shelley is the best. - Ed Markel

The class was great. It was much more than I expected. I loved that we had lectures that made sense, were relevant, and really taught about writing. The assignments were fun to write and served as great practice and guidance for future writing. Shelley was excellent. It was obvious she really enjoys teaching and writing. I like that she's receptive to the students writing. I also liked the fact that she was critical without being offensive or judgmental. She was very professional. - Melissa Armstrong

The course was a wonderfully supportive environment for confidence building. Loved every minute of it! - Pattey Bleeker

I was very happy with the content and the work involved. The assignments were explained simply and Shelley explained further when we had questions. The assignments were productive in helping me think of writing differently based on the assignment itself. - Mary Val