Free Panel Discussion: How to Write Your Best Poetry: a Discussion on Craft, Technology, & Lifestyle
with Rosebud Ben-Oni and Rachel Zucker and Saleem Hue Penny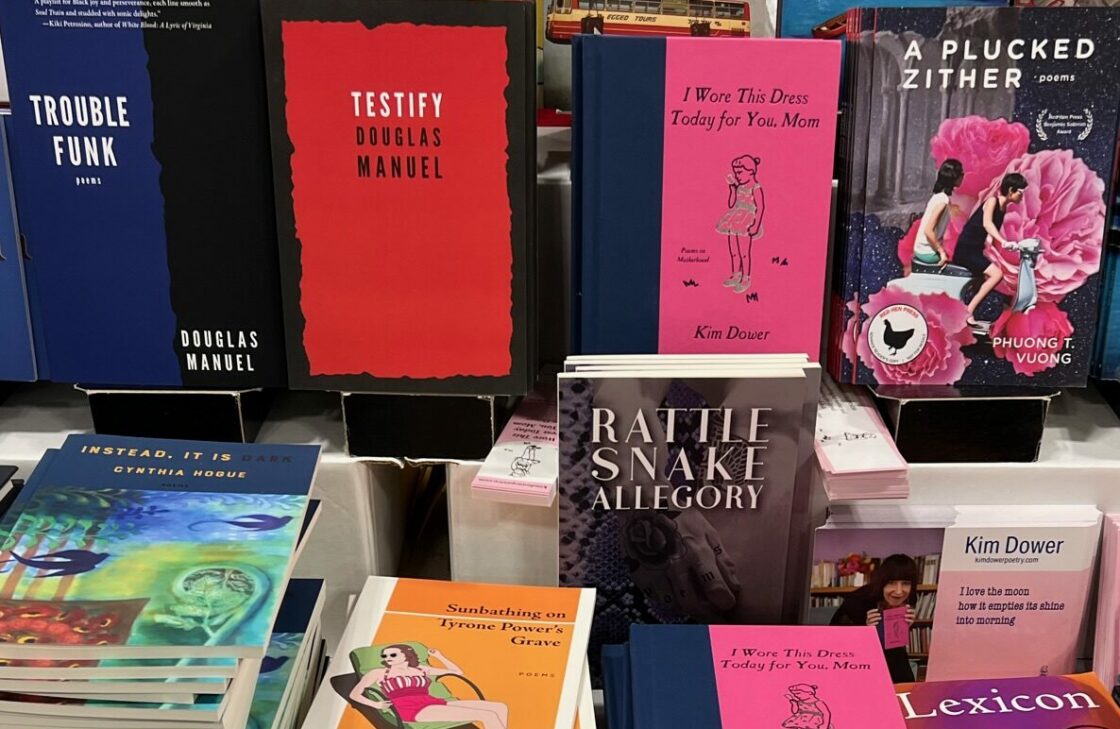 March 27, 2023 | 1-Day Free Panel Discussion |
$0.00
To usher in Poetry Month, Writers.com will host "How to Write Your Best Poetry: a panel discussion on Craft, Technology, & Lifestyle." Join poets Rosebud Ben-Oni, Rachel Zucker, and Saleem Hue Penny to examine what tools they use to support their writing. Panelists will share how they form habits and positive relationships with their creative environment to produce their top work. We will discuss the intersection of technology and accessibility in the poetry community as well as share best practices for writing your own poems. The conversation begins March 27 at 8 pm EST over Zoom and will be followed by a Q&A.
This is a free event. Please RSVP here:
https://us02web.zoom.us/meeting/register/tZUoduutrz4qHNO-aXwYg8MkPkNcLjr0D44W
Rosebud Ben-Oni is the author of several collections of poetry, including If This is the Age We End Discovery (Alice James Books, 2021), which won the Alice James Award and was a Finalist for the National Jewish Book Award. In May 2022, Paramount commissioned her video essay "My Judaism is a Wild Unplace" for a national campaign for Jewish Heritage Month, which appeared on Paramount Network, MTV Networks, The Smithsonian Channel, VH1 and many others. Her poem "Poet Wrestling with Angels in the Dark" was commissioned by the National September 11th Memorial & Museum in NYC, and her poem "Dancing with Kiko on the Moon" was featured in Tracy K. Smith's The Slowdown. In January 2023, she performed at Carnegie Hall in NYC on International Holocaust Memorial Day, as part "We Are Here: Songs From The Holocaust."
Rachel Zucker is the author of ten books, including SoundMachine (forthcoming from Wave Books in 2019). Her other books include a memoir, MOTHERs, and a double collection of prose and poetry, The Pedestrians. Her book Museum of Accidents was a finalist for the National Book Critics Circle Award. A recipient of fellowships from the National Endowment for the Arts, MacDowell Colony and the Sustainable Arts Foundation, Zucker teaches poetry at New York University. Zucker is the founder and host of the podcast Commonplace: Conversations with Poets (and Other People). She is currently working on an immersive audio project (also called SoundMachine). In 2016 Zucker wrote and delivered a series of lectures on the intersection of poetry, confession, ethics and disobedience as part of the Bagley Wright Lecture Series. These lectures will be published in a collection called The Poetics of Wrongness. Please contact Rachel here if you would like to have her visit your classroom, bookstore or organization to talk about poetry, podcasting, audio or a variety of other topics.
Saleem Hue Penny is a Black "rural hip-hop blues" poet, arts educator, and mutual aid advocate with Lowcountry roots, single-sided deafness, and Ramsay Hunt Syndrome. The 2021 Poetry Coalition Fellow at Zoeglossia, an assistant poetry editor at Bellevue Literary Review, and a proud Cave Canem Fellow, Saleem's writing explores how young people of color traverse wild spaces and define freedom on their own terms. He often punctuates his poetry with drum loops, gouache, and birch bark. Penny's chapbook The Attic, The Basement, The Barn (Tammy Journal, 2017) raised money for nonprofit organizations ConTextos Chicago Project and Chicago Books to Women in Prison. His 2020 album You Just (Try to) Keep On: Songs of Solidarity + Self-Care, raised funds for Market Box, a mutual aid food distribution collaborative. Bundled with crayons and snacks, his children's zine The People's Grab-n-Go Coloring Book was distributed to children at emergency meal sites in multiple Chicago food deserts.
Student Feedback for Rosebud Ben-Oni and Rachel Zucker and Saleem Hue Penny: