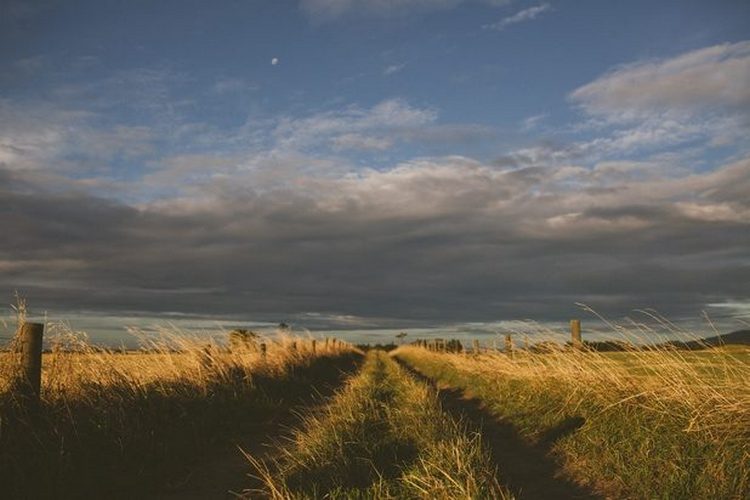 Writing a novel can be a wonderful experience or a nightmare that ends in an abandoned project. Writers who are used to writing nonfiction or short stories, or those who have never written before, will be staggered by the amount of work involved in writing a novel. They will also discover the traps built into trying to write a novel without a scheme or plan. We all can keep a short story in our heads. We can even block out a few days or a week to rewrite short fiction. But a novel's demands are greater than just the added length.
Starting a novel without a writing plan, a story and a series of goals can turn the process into one that seems to be not only endless but confusing. A good process will turn out the best novel with the least amount of extra work. That process is the heart of this course, which offers advice on what to write as well as the how to write. It is a course designed to fill your writer's toolbox with the myriad tools you will need for the many different tasks you face in writing a first novel.
This is not a critiquing course or workshop. You will not be posting or uploading portions or scenes from your manuscript for review by the instructor or classmates. It consists of instructor-led live classes using Internet video/audio access. Discussion and recommendations will be at the heart of each meeting designed to help the new novelist plan for and complete a first draft.
The course content is designed to meet the needs of the students in the class and has no set-in-stone outline.
I have thoroughly enjoyed Dennis Foley's novel class – MANY ahas, and I've finally come to understand that I can crack this beast wide open. —Nancy Napier
Live Zoom Sessions
This course will be offered live using Zoom online live video and sound. The best experience will be for those who have both a webcam and a microphone. All classes will be offered on Wednesdays, beginning at 8:30 PM US Eastern time.
---
Student Feedback for Instructor Dennis Foley
I took Dennis Foley's Mastering the Scene class after a seven-year hiatus from writing. I wanted to start up again, but wasn't sure how to get back in the groove. His class was exactly what I needed. He helped me to not only start writing again, but to relearn how to enjoy writing again. Thanks Dennis! I owe you one! Melissa DeCarlo, author of The Art Of Crash Landing (Harper Paperbacks/HarperCollins)
I take a TON of classes. Some people knit, I take classes. But in all the hundreds of classes I've taken, I've never been more inspired than I have been with this class with Dennis. The lessons each week were focused and thorough. But where the course shined was the easy way in which Dennis absolutely convinced me I can do this! I will never forget this experience. Monique Lynch
Dennis Foley gave us a master class in plotting fiction based on his extensive writing experience. He is personable, honest and forthright, and very experienced and knowledgeable. I learned a tremendous amount of usable information about outlining and crafting fiction from him. Barbara Levin
I have thoroughly enjoyed Dennis Foley's novel class - MANY ahas, and I've finally come to understand that I can crack this beast wide open. Nancy Napier
This class was PERFECT, I've taken other writing classes via the Internet (not with Writers on the Net) and they don't hold a candle to this class! The class and instructor deserve a 5 Star, A+ rating... The class content is structured in a manner that gets you writing, gives you direction and focus. Dennis makes himself very available to his students, he is quick to respond and has great ideas. Dennis is very professional, thoughtful and creative. I feel priviledged to have been able to study with him. I would not hesitate to take another class with Dennis, as a matter of fact, if he starts teaching any other classes, sign me up! I want to be the first in line... Dennis has the ability to cut to the chase and explain things in a very direct and concise manner. He also knows how to critique work in a constructive manner. This class has helped me immeasureably, I have set goals, I have focus, I have direction and I think I know what I'm doing! Thanks a bunch to Writers on the Net and Dennis Foley for helping me to advance toward my dreams and goals! Sherry Pence
I was very happy with the course -- I consider it to be one of the best moves I've ever made for myself. I have been very appreciative of Dennis' quick and perceptive responses to my questions and concerns. As I am not a "warm and fuzzy" instructor myself, I appreciated his style, and the flashes of humor that popped up from time to time. His refusal to bow to our "I'd really rather do it my way" whining early in the course forced me into trying things that were very uncomfortable for me at first. And his "permission to write absolute crap" message is posted in front of my face as I work on my novel... Dennis has had a serious impact on me as a writer, and I don't believe I'll ever forget him for that. The bottom line is, I'm a better writer now, and I'm producing a better novel, than I would have without the class. What more could I have asked for? Linda Dwyer
Dennis Foley took a pared down approach to this course which worked perfectly. He coached us to focus on each new day's writing only so that we were always moving forward. He also encouraged us to post questions when we needed help. His responses to the questions were to-the-point, practical and therefore do-able. He also doesn't judge which is very helpful for a first draft. The course was everything it promised to be. It made a huge positive impact on my progress. Kerry Anderson
I haven't seen another accountability class exactly like this one and it was exactly what I was looking for. The instructor was responsive when I had questions or felt stuck. Dennis wrote a short note to each student every day either with a brief comment on the scene planned for the next day or to offer encouragement to keep going. He was available and responsive when I felt stuck or asked a question. I especially liked his focus on having or finding conflict in every single scene, and a comment he made once that "everything is fixable." Those two ideas I will take with me as I continue with my novel. I would recommend this class or any other class Dennis teachers to other writers. Kristen Olsen
Dennis -- a belated but very LARGE thank you for your well-run and extremely informative course. Your input has gotten me off my butt and into my story.... For a while I felt like I was stalling on the writing part - probably was - but I'd had my opening scene in my mind for a number of years, and when I finally faced the blank page, your instructions enabled me to sail blithely into Chapter 1... I would certainly recommend your classes to anyone and everyone! I think Dennis Foley did a SUPERB job! I don't know how else (or better) he could have done it. Many thanks again. Trish Carter
I was delighted with the lessons, all gems, and the assignments (of which there were not many). Dennis Foley was a great teacher, focusing on one thing and one thing above all else, to encourage his pupils to finish a novel in good shape. Andres Kabel
Dennis' approach to teaching the subject was awesome. I have taken many writing classes, and I have dozens and dozens of "how to" writing books. I actually learned NEW techniques from him, not just the same vague methods packaged differently. I liked the assignments and his lecture material is something I printed and have kept in a folder along with all of the material for the class. It is proving to be an EXCELLENT reference for me. Jane Hutchinson
This has been a fabulous course. I feel that I can actually complete this daunting work. Dennis's lessons are clear, strong and to the point. Class content was outstanding, Dennis made it quite plain we could contact him anytime... Great person... I would definitely recommend the class... Ann McDonald
I truly enjoyed Dennis's class. He gave much invaluable information and much needed encouragement. I did drop out after about the fourth class because life decided to teach me other lessons. I do however, have all of Dennis's handouts and his promise to continue to help and will be sending him a chapter to review. I have recommended both classes I have taken to others and will be taking more myself in the future -once I'm back on track again. Dennis is full of nuggets of wisdom and is a very positive tutor. He is extremely encouraging and I would like to take another course if he offers it. Gale Evans
I took the First Novel Course from Dennis Foley during the late summer of 2001. That course and encouragement from Dennis gave me the kick in the pants to start a book that I had been considering for years. Yesterday, I wrote the last sentence of the 175,500 word first draft... I would like to give a lot of credit to Dennis for getting me started on the right path. He is a great teacher and I was in school a long time so I have seen my share of teachers. Suggestions on the course? I really don't have any. For me it was just the right blend. Dave Allan
I would take another class with Dennis Foley anytime. He is (probably) the best writing teacher I have ever had. I was very, very happy with all his lessons (concise, wise, informative, powerful, helpful, inspiring) and the assignments were most helpful in understanding/realising the basics: Writing without further excuses and finally getting that novel down on paper. His comments were most appropriate, in depth and helpful. I don't think I would ever have been able to finish a novel without the information and experience given in this class... Peter Christian
This was a very useful class which surpassed my expectations. Dennis gave us concrete tools with which to work on our novels, and was always available with comments and support... I already have recommended this class to a friend and have signed up for another. Nancy Nethery
I was very happy with the teacher and the assignments. Dennis' comments were both helpful and encouraging. "Writing the First Novel" was sort of a beginning, "get off your bum" class and I thought that the assignments were perfect: subtle, not time consuming, and always 2nd to the real goal of the class: writing your story. I really can't think of anything more that could have been done in the class to make it better. It far exceeded my expectations and left me with good writing habits. Gina Badalaty
I couldn't have been happier with this class and instructor! I'd never taken any writing classes before, much less an online one, so I had no idea what to expect. It was a thoroughly invigorating experience! Dennis had some marvelous insights and never hesitated to let me know if I were just wheel-spinning or really working. 🙂 Just what I needed... The structure of the class was well suited to the various levels of experience each student had. Dennis has given me some great techniques that have dramatically improved my ability to sit down and write daily and not be so concerned that it's not instantly publishable. Carolyn Charron
Dennis is amazing. He took a lot of time to respond to all questions and concerns. There wasn't a day that went by that he was not available to his students. That's saying a lot. A huge commitment on his part. He fashioned the class in a way that encouraged us to work, made us want to work. He didn't let us slack off. So, we ended up getting the work done. Excellent class and content, and amazing teacher. I had to drop this class b/c of prior commitments and too much stuff going on, but it was my second time through it. The first time [I took the class] was life-altering, and if I ever have another new novel to work on, I'll sign up again. It's a great class, one of the best writing experiences of my life. Ann Barnett
I was very happy with the 'A novel First Draft in 70 Days' ... As with many things, what you put in is what you get out. I certainly tried my best and in response Dennis was great with advice and suggestion. He's a great mentor and brutally but not unkindly honest...I would recommend this class to anyone who has the time, stamina and determination to get that first draft done. It difficult, to keep slogging on, but by the end of it, nothing feels better. I might even take this class again when I start writing the sequel to my first novel. 🙂 Andrea Hammond
Dennis is excellent. I would take another class from him any time. He was our sergeant nagging us buck privates to get on with it, and that was the purpose of this course. Sometimes I found him a bit harsh, but it goes with the territory. Jan Richman
I was very apprehensive when the class began, not knowing what to expect and wondering if I could actually write 1,500 words a day. But Dennis quickly put me at ease and assured us that we could do it. At the end of the course I accomplished what I had set out to do - writing a complete first draft of my novel, which I've never even come close to doing before, so I was completely thrilled. I would definitely recommend this class to anyone else looking for a bit of a push with their writing, and I would consider taking it again for my next novel. All in all, it was an excellent course and I can't say enough good things about Dennis! Kim Murray
This class was one of the best experiences I've had in getting myself moving and the work done. Two novels completed and one underway in the 10 weeks of work. Just wonderful. I have and will continue to recommend this and Dennis' other classes to friends and writers in need of direction. Rose Houghton
Dennis' approach simply works, time and again. I now write everyday, and will always be greatful to him for his simple, straightforward approach to producing a lot of words very quickly. My first draft is almost finished! ...Dennis is straightforward and encouraging. Sometimes he can seem cold... His no-nonsense style kept me on the ball and I am a more productive writer as a result. Nancy Shanteau
By the end of the class I had more than 107,000 words written and I had started with zero. Phyllis Bourne
Dennis proved once again to be supportive, encouraging and a fantastic teacher. I not only learned about novel writing, but also about myself as a writer. Whenever I felt like quitting, I would write to Dennis and share my feelings and frustrations. He was always there to help me pick myself back up and get back into it... I have told many, many people about this class and about Dennis. Tricia McDonald
The class was everything it said it was going to be and delivered much more. I learned not only from my interaction with Dennis but with his imparted wisdom to the others. I LOVED this class. I really miss being a part of it. Susan McLaughlin
I could not have been happier! Dennis was the most available instructor I have had to date. His patience, repetition, suggestions, and attitude could not have been better. Cheri Valentine
Dennis Foley is an excellent teacher. He's demanding, he's honest, and he's amazingly supportive. I've been recommending his classes to all the writers I know. Kathi Appelt
This was my first online class and it was a very worthwhile experience. Dennis Foley really wants to see his students succeed, and it shows in the lecture material and assignments.  Deborah S. Paddison