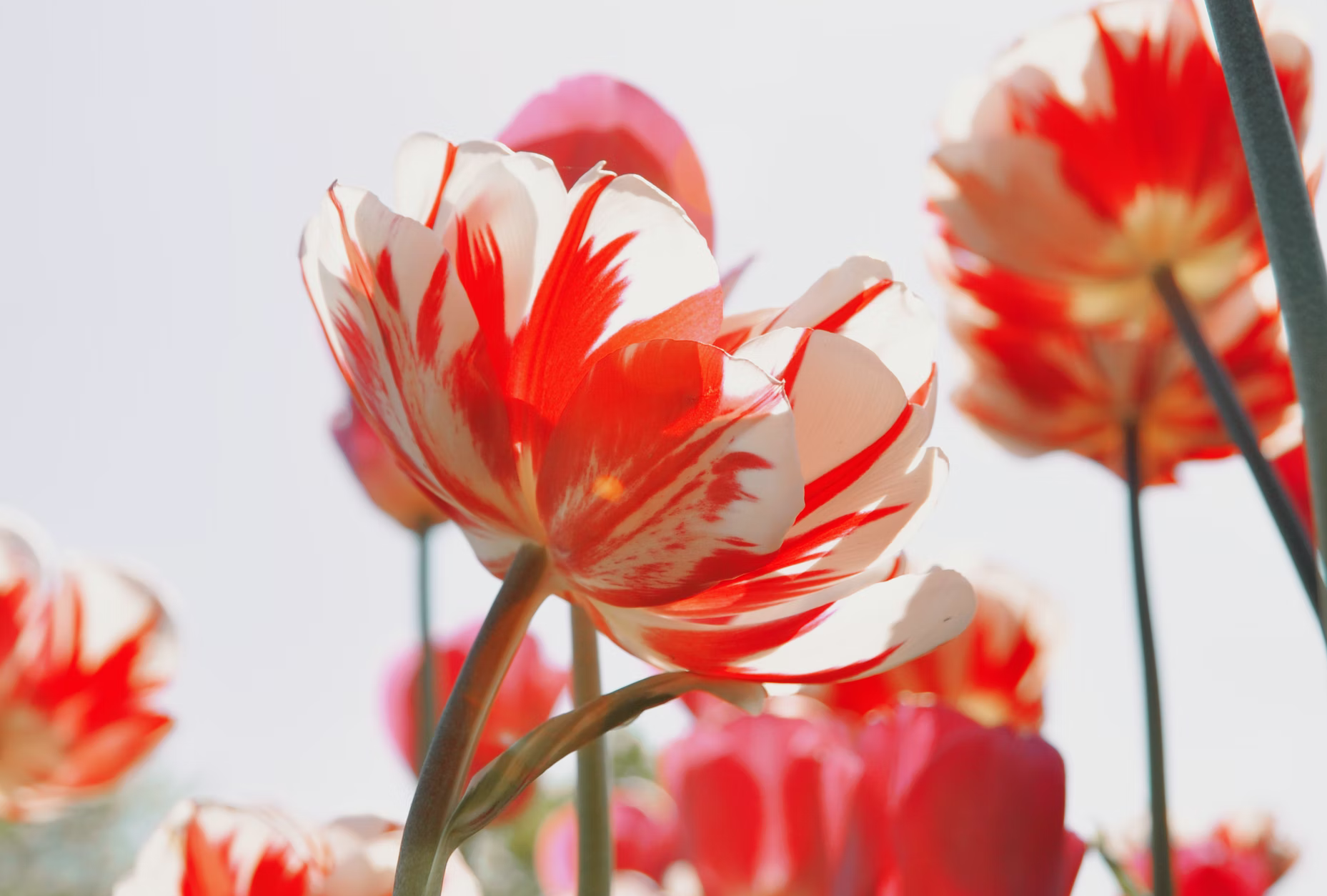 August 25, 2022
$330 | 6 Weeks
"The key to spirituality is a willingness to grow." —Bill W., Founder of AA
The WriteRECOVERY© process effectively builds the groundwork for emotional, spiritual, and personal growth by accessing, recognizing, and recording our interior dialogue
At some point in our lives, many of us in recovery have discovered the restorative power of writing and have become transformed by it. In my case, I found my calling in wanting to pass on this healing tool. This is where it started for me: I was a troubled teen with an alcoholic mother and a father full of rage. Writing was my anchor; and without it, I was surely adrift.
Through my work with sober populations, I have come to understand, that though the details are different, the theme of this story is the same for many of us; desperation of one kind or another drove us to substances, and some of us have been fortunate enough to find solace in sobriety through Reflective Writing.
"The role of a writer is not to say what we all can say, but what we are unable to say." —Anaïs Nin
I might tailor Ms. Nin's quote to say: The role of the WriteRECOVERY therapeutic writing curriculum is to say all we can say, and especially what we are unable to say. Much of the damage that addiction causes is unseen and most often not spoken.
WriteRECOVERY writing prompts and techniques are specifically designed for people in recovery, as a result, new perspectives open up, thereby reframing past aspirations and dreams dashed by active addiction. Even one session of reflective writing can rekindle a sense of hope and positive expectation for the future. This brings to mind Rilke's famous quote about patience:
 "Live the questions now. Perhaps you will then gradually, without noticing it, live along some distant day into the answer…" —Rainier Maria Rilke
 Learning and Writing Goals
This writing process is designed for any skill level and the exercises are tailored to encourage each client to find their "sober voice" and to discover their own means of expression.
The act of putting pen to paper encourages pause for thought, this in turn makes us think more deeply about life, which helps us regain our equilibrium. —Norbet Platt
Objectives
Introduce therapeutic writing as a meditative tool and a form of self-nurturing
Prepare for and enhance 12 Step work
Learn to utilize a safe container (the journal) as a repository for intense feelings
Identify and explore patterns of sober thought
Assist in goal setting
Expand expressive coping skills
Assist in identifying patterns in personal choices
Increasing everyday mindfulness
Assist in connecting to compassion for self and community
Zoom Schedule
Therapeutic Writing Specialist Dr. Susannah W. Simpson, CAS, will facilitate six 1.5-hour therapeutic writing sessions focusing on sobriety and ongoing recovery. These calls will run on Thursdays from 7-8:30 P.M. Eastern Standard Time.
Through various WriteRECOVERY techniques, participants will explore and examine their own relationship to each Step and its underlying principle.
This examination often results in means learning to to cope with life on life's terms.
Each one hour and thirty minute session will follow a similar format:
10 minutes introduction
10 minutes warm up session
20 minute prompt/response
10 minute written reflections
5 minute guided meditation/visualization
20 minute writing response
15 minute optional share/or listen wrap-up
In this safe, non-judgmental environment, group participants are provided effective writing prompts which produce a unique and often insightful body of work.
Participants may draw from this body of exploratory writing to share with their individual counselors/therapists/spiritual advisors and or sponsors.
Note: students who enroll must have access to a printer. Susannah will email you with course handouts 3-5 days before each Zoom meeting. It is important for you to print out these handouts, as students will work with them live on the call.
Weekly Syllabus
During each one hour and thirty-minute WriteRECOVERY session, participants will be led through a series of recovery focused writing exercises. Each session is inspired by one of the core principles of the 12 Steps.
Week 1: Honesty
Fairness and straight forwardness of conduct: adherence to the facts.
Week 2: Hope
To expect with desire; something on which hopes are centered.
Week 3: Faith
Complete confidence; belief and trust.
Week 4: Courage
Firmness of mind and will in the face of extreme difficulty; mental or moral strength to withstand fear.
Week 5: Integrity
The quality or state of being complete or undivided; soundness.
Week 6: Willingness
Prompt to act or respond; accepted and done of choice or without reluctance.
Why Take a Recovery Writing Course with Writers.com?
We welcome writers of all backgrounds and experience levels, and we are here for one reason: to support you on your writing journey.
Small groups keep our online writing classes lively and intimate.
Work through your weekly written lectures, course materials, and writing assignments at your own pace.
Share and discuss your work with classmates in a supportive class environment.
Award-winning instructor Susannah Simpson will offer you direct, personal feedback and suggestions on every assignment you submit.
---
Student Comments
It has been my pleasure as well as my gain to have studied Creative Writing with Susannah W. Simpson. It is a rare and great gift to work with a teacher who is living what she is teaching; she understands the creative process and is technically knowledgeable about her field.  Writing is not just a means to a salary, but a vital part of her life.  Susannah has also helped me to be a critical reader and listener, and to expand my reading experience. All of Susannah's writing and teaching talents are wrapped in an understanding of skillful, caring group management and tied together with a delightful sense of humor.  Thanks to Susannah I have found writing to be both a joy and a release. Marilyn B. Iannucci
Not only did I learn, I was quite entertained and had a great time. Susannah was very engaging and encouraging. Josephine Yankau Wong
Not only is Ms. Simpson an accomplished teacher, but she is also a very successful poet and continually volunteers her time as a writing instructor to many community and grassroots initiatives including work with the elderly and veterans.   Many have commented to me of how personable and effective Ms. Simpson is as a writing teacher.  Teaching  writing is Susannah Simpson's passion.  I am continually impressed and inspired by her dedication, commitment, and ability. Ms. Simpson achieves this, in part,  by providing  tips, techniques, and support that have helped writers significantly. Carol Fleming-Jones
I didn't know whether I had any writing ability, but Susannah was so inspirational and supportive that I was encouraged with my progress and eager to continue with her next course, and the one after that, and so on for the next 3 years. I was so totally captivated by Susannah's inspiration, creativity and insightful support that I came to think I could write in any of the genres she would teach.  She was able to find something to praise in the work of the least skilled of us in the class.  And we all got better.  Some classmates even had work published. I never knew I could do any creative writing until I had Susannah for my teacher.  I would take any class she offered! Barbara Krampitz
Very good program. It helped me gain greater insight into myself and allowed me to be my authentic self, even if only on paper. This course, used in concert with the 12 steps, will enrich the lives of people walking along the path of recovery. Will H.
Susannah's WriteRECOVERY© workshop was helpful for me to see a new perspective into the first 3 steps, but more importantly, a gentle way to get me writing about the inner me. I looked forward to settling into my chair in front of my computer on Zoom for Susannah's class each week. It gave me a chance to take a breath, to regroup, and breathe easier after each session. Ashley O.
This gift which you own, and so willingly share, has benefitted many. I hope that you will continue to hold on to this "Passion," which has been such a source of nurturing and comforting. There are patients who continue to speak fondly of you and your groups, and who remember that you cared to make a positive difference in their lives. I too, will never forget. Angela Clarke-Barber, R.N.
During my recovery challenge, I was fortunate enough to attend Dr. Simpson's WriteRecovery© seminars. During the program process, I was dealing with challenging emotions. With the prompts, the support, and guidance by Dr. Simpson, the program allowed me the platform to express my difficult feelings. The process served as an invaluable resource and allowed me an outlet to get my feelings out and it gave me a way to look forward to my recovery process I was able to feel my creativity. It was very inspiring.  The program provided me wonderful platform to get to know myself. I was inspired to look deeper into my authentic self. I'm hoping to attend more WriteRecovery© seminars in the future. Beth R.
My name is Shawna Scarpitti ATR-BC, nationally board-certified art therapist, and I co-facilitated hundreds of expressive arts groups in treatment centers across PB COUNTY with Dr. Susannah Simpson during the timeframe of 2014 through 2017. Dr Simpson's ability to engage the room as well as inspire, inform, and help people heal through the power of expressive writing is second to none!  She delivers a power packed curriculum tailored specifically for those in recovery with compelling visual and written prompts that encourage, support, and create awareness. Dr. Simpson's capacity to design and hold the energetic space so that others may find their authentic voice as they recover is unmatchable.  I highly recommend her. Shawna Scarpitti ATR-BC
"I attended a session of WriteRecovery© with Susannah Simpson on Step Three of the Twelve Steps of Recovery.  I've been in multiple recovery programs before that session and none provided the clarity, language, and resonance like the exercises from the Write Recovery session.  As an atheist I've always been challenged by some of the wording in recovery programs and had difficulty in identifying my "higher power;" WR gave me options to design my own version of a source where and how I could turn over my addictions and life issues.  I am so grateful for this approach and look forward to attending more sessions with Susannah.  She utilizes both traditional and contemporary language that the participant can self-select to create their unique definition and meaning." Jan Smith, MSW, MFA Executive Director, SOMOS 
Susannah's WriteRECOVERY© format is able to get participants to think about things themselves in a different way which was a powerful experience for them. My clients had nothing but positive things to say about it. I have always appreciated the results this type of writing is able to yield with my clients. Staci Morey LSCW
---
As an observer and participant, I have had the privilege of working with Dr. Simpson and benefiting from her WriteRECOVERY© system.  Dr. Simpson provides a brilliant program that has made the difference in creating wellness for her clients.  Her methods include quotes, prompts and an open-ended journaling practice where the participants can explore ideas, thoughts and feelings to gain self-insight.
Dr. Simpson's expertise allows for a focused, enlightening experience where Clients explore their perspective regarding a question, quote or topic and in a free-form writing style can increase awareness of their inner world of consciousness.  Clients discover belief systems that are either expanding and growing – helping them to thrive.
Clients are often surprised by the flow of consciousness which expresses on the page.  I've witnessed clients flourish with new-found wisdom and insight, as well as a previously untapped flair for creativity through various poetry forms which can bring clarity and inspiration, and be life-changing for them.
In the culture of Substance Abuse Treatment Dr. Simpson's manner is humorous, dedicated and inspiring as she provides an effective tool to examine irrational belief systems, codependent relationships, and any negative or limiting thinking that doesn't serve her participants.  Writing provides an opportunity to tap into inner wisdom and insight, which can become a source of strength and resilience and provide a coping tool to prevent relapse.
Many Clients are sufficiently open-minded to try something new; some are expanding an already effective journaling practice.  They report positive growth in well-being and connection with self-insight which increases their ability to discover inner resources for establishing a life in recovery.
Joy Adle, LMHC, Executive Recovery