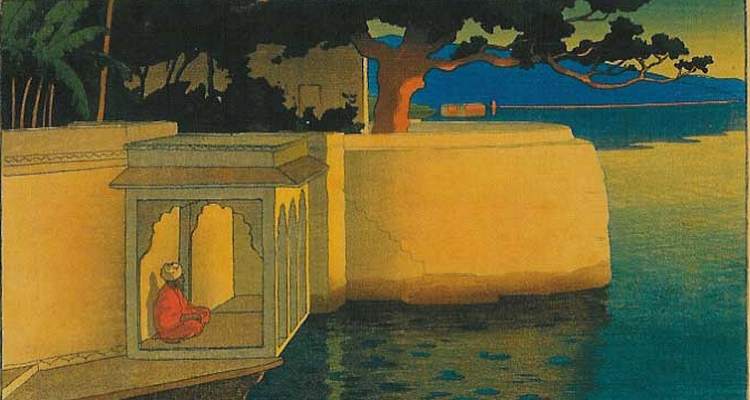 At its best, journaling is not only a free-flowing expression of your inner feelings, thoughts, and intuitive insights, but also a way to cope with profound emotional and spiritual challenges. Writing about the traumatic events of the past or merely the emotional quandaries of the present has been proven to heal the pain associated with those situations. And yet, although journaling seems so simple, many of us get caught up in feeling self-conscious, anxious, or at a loss how to begin and keep going. In this class, we approach journaling as a combination of creative thinking and spiritual practice. Because the process often is so open-ended that many people don't know where to begin, we'll work with specific guidance and techniques to inspire you even when you're feeling blank.
Our explorations will also cover the specific art of "dream journaling," comprising basic instructions about lucid dreaming, and learning helpful keys to remember and record your dreams—even if you think you "don't dream." Because dreams are a direct communication from your unconscious mind, learning to keep a dream journal will help open you to the unconscious while generating potential solutions to problems and sources of joy.
That's only part of the process, however. Although journaling is an essentially private practice, you can gain support from others who may be encountering some of the same challenges you face in making journal writing a daily practice. You will not be asked to post your journal entries (unless you want to), but to talk about the process itself, what works for you and what doesn't.
Best-selling author and writing coach Peter Occhiogrosso taught Sacred Journaling at Caroline Myss's CMED Institute for 7 years, along with many online classes. He will inspire you to start journaling regularly, showing you how to make the process accessible, enjoyable, and yet spiritually profound.
Syllabus
Recommended – not required- books for Sacred Journaling 
Kean, Leslie. Surviving Death: A Journalist Investigates Evidence for an Afterlife. Three Rivers, 2018.
Newton, Michael. Journey of Souls: Case Studies of Life Between Lives. Woodbury, MN: Llewellyn, 1994.
Week One:
I'll invite you to introduce yourself and say a bit about where you live and what you hope to get from your journaling. We'll begin with a discussion of what journaling is and isn't, and its relationship to Spiritual Autobiography and memoir (it's not the same thing). I'll describe several kinds of journaling, and let you choose from a variety of approaches that can help you when you feel stuck. To introduce our understanding of karma and rebirth, I'll write about the current state of knowledge regarding how our actions on Earth—karma—influence what happens when we transition to the life after this one.
Week Two:
This week we'll zero in on dream journaling. I'll give you guidance on how to recall and record your dreams by keeping a dream journal, which can be integrated with your daily journal or kept separate. This includes both the mechanics (like ways to write down dreams while half-asleep) and the significance of different kinds of dreams. I'll explain the separation of the astral body during dreams and compare this with fully conscious out-of-body experiences. I'll also explain lucid dreams, how they differ from other dreams, and show you how to invite your subconscious to have them.
Week Three:
We will report on our experiences with different journaling approaches, including the dream journal if you choose to keep one. If you didn't record an actual dream, you can recall an especially vivid dream from the past. I'll offer dream interpretations to all who want to engage. I'll suggest ways to interpret dreams, and we'll also keep moving on the waking journal formats. I'll also share the classic and current understanding of the "bodies" that interpenetrate our physical body, including the etheric and astral bodies.
Week Four:
We'll explore common blocks to journaling, and the role that the ego plays in trying to prevent us from keeping a journal. When that happens, of course, the best thing to do is write about it. This is one of the fail-safe mechanisms we'll practice: You never have nothing to journal about, because you will learn to explore the nothing that is something. The Buddhist concept of "emptiness" is hard to explain, and I don't think I understand it fully myself, but we'll have fun with it anyway! One alternative we'll discuss is accessing your inner guides with a journaling practice.
Week Five:
This week we'll introduce the idea of using visual materials to help with journaling. This can include anything from simple pen and ink or pencil or pastel drawings to cutting up magazines to create collages, or describing things in a visual way. If you feel inspired, you can go to an art supply or hobby store and pick up a few supplies to have fun with.

Week Six:
Previously I discussed common blocks to journaling. This week I'll show you a number of ways to generate material and record it when you're away from your journal. It's called "pre-journaling," and you can use various methods, from a notepad to your favorite mobile device to send yourself notes.
Week Seven:
One of the many blocks that keeps us from journaling is a kind of embarrassment at writing about ourselves. It may feel self-indulgent, or narcissistic, even though it's just the opposite (narcissism is uncritical adoration of your own image). One way around this is to practice writing about ourselves in the third person. Some teachers advocate writing with your non-dominant hand to get your head out of the process, but I find third-person narrative even more enabling. Another technique we'll explore is what I call writing with both wings. You write about an event or interaction with others objectively, saying what actually happened. But you also keep track of your subjective reactions—annoyance, fear, attraction or revulsion. Then you compare the two and see how much your subjective reaction says about you.
Week Eight:
How do you read your journal? Look at it every few days? Every few months? File it away and forget about it? We'll discuss several options for working with your journals as you progress—including the possibility of using them as source of material for creative work of all kinds. If you like, you'll have a chance to share your most revelatory moments and entries from the last seven weeks, or maybe interpreting one of your dreams. We'll also have one last exercise, called "Retraining the Mind to See."
---
Student Comments
Peter was very impressive…he really gave of himself and I found myself wishing I'd had "in person" teachers so committed.  He was prompt, timely, responsive and always gave a lot of attention and information on the topic at hand.  He really spent quality time responding to people.  I learned a lot from the exchanges he had with others. This was my first experience with writers on the net.  I was impressed—and I'll be back. -- Pamela Sampel

Extremely happy with the content and teachings. Peter far exceeded my expectations with his wide range of knowledge and insight.I've already recommended this class to a few of my friends. -- Kyle Klave

His lectures were extremely thoughful and comprehensive. He took the writing of them seriously, too, as if he was writing a piece for publication. His lectures, suggestions, and editing of our work felt like sitting at the side of a guru who generously shares his personal and professional experience in the field. I'd like to take more classes with Peter when they are offered. -- M. D.

This was an excellent class! One of the best teachers I've had, writing or otherwise. The time he took with each of our assignments as well as what he put into the email "lectures" was invaluable. I have recommended your classes to several people. Really great experience. Thank you. -- Felicia Libo

Peter was seamless in his compassionate, individual approach...his assignments and most especially his writing were philosophically and spiritually inspiring. I would definitely recommend this and already have. Sublime stuff. Keep it up please! -- Beth Jochum

I had never considered that there were many ways of journaling beyond what I already knew how to do. Peter offered a fresh, original approach that gave me lots of new tools. The lessons were interesting and the assignments were great... I think what impressed me most about Peter was the vastness of his scope of knowledge. He pulled information from so many different sources. He shared generously, communicated clearly and kindly. He was encouraging and respectful. -- Bonnie Rose

Peter was fabulous! Supportive and present and with incredibly helpful feedback. Thanks to this class, I now have a paid writing assignment for a magazine! -- S.R. (Would it be possible to use my initials instead of my full name? No need to blow my cover as a beginner...)

I was very happy with this class.... I liked that we worked on one piece for the whole eight weeks and that Peter took us through each step of the process. For me this was much more helpful than having someone give a thumbs up or thumbs down and then not tell me how to shape the piece so that it is ready for publication. Peter, of course, made all the difference. He said he was going to be tough but really, he was very kind and helpful. I also felt Peter was totally approachable and open to any questions we had about writing. He also treated us all the same no matter what level we were at and was encouraging at every step of the way. I thought of him as a mentor as much as a teacher. -- Suzan Tessier

Overall, I found the class to be a rewarding experience -- having never taken a course over the Internet I wasn't sure what to expect, but I feel I got my money's worth and will very likely take another class or two in the near future. ... Peter Occhiogrosso was excellent - the structure of his class was laid out comprehensively and was challenging enough to get the juices flowing, but not daunting. He was fluid and articulate with the assignments and he responded succinctly to questions we had. Give the man a hearty cheer and some organic apples! I came away from the course with sharper skills and new knowledge that will undoubtedly help me with all areas of my writing... And lastly, yes I would recommend your classes to friends (and family too!) And have done so... Thank you all for an excellent effort and for providing quality instructors to teach valuable courses available to mere mortals on the fringes of cyberspace. I look forward to joining another class soon. -- Mel Bearns

I took a magazine writing class from Peter Occhiogrosso this fall with Writers on the Net. My piece that came out of that class is being published. I wanted to share that news with Peter and thank him. -- Amanda LeBrun

The lessons for each week were well written, fun to read, and covered the full range of topics related to magazine writing. Peter is a wonderful teacher. As it turns out, my query letter to AARP magazine got me a phone call from the health editor and an assignment to write an article on heart surgery for the November/December issue. Peter's editorial help was instrumental in getting my query letter polished, and his encouragement was equally valuable in convincing me to take the risk of rejection and send the query letter to the magazine. I'll continue to spread the good word about your website and classes to the aspiring writers I know. -- Kelly Griffin

Since taking Peter's first class, I am so busy with my freelance writing assignments that I don't have time for a follow-up!! Seriously, I leapt into the freelance writing arena shortly after taking Peter's class and the results, due in large part to Peter's help, have been terrific. I'd recommend his class to anyone who really wants to write for publication. Please keep me on your update list. -- Denise Wolf