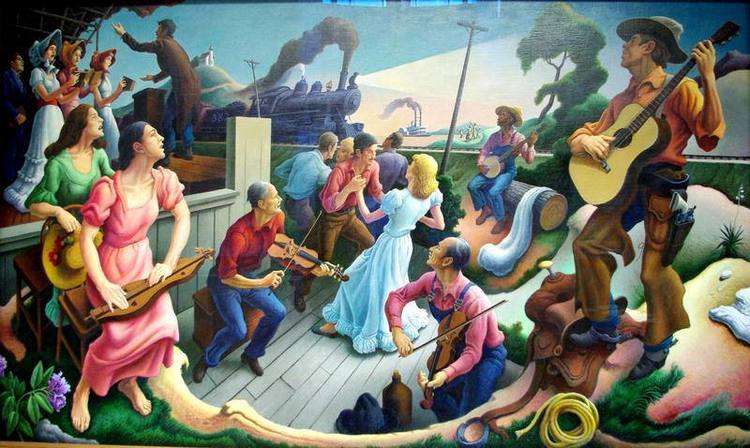 Literary essays are nothing like the essays we were forced to write in school. Lyrical, exploratory, wide-ranging, often funny, often devastating, the literary essay uses everything in the writer's toolbox to create something as beautiful and memorable as the best fiction and poetry. In this six-week course, we'll examine the craft of literary essays—what makes the most moving essays work, and how we can incorporate their techniques into our own pieces.
We'll explore published examples covering a range of subjects and styles, from conventional literary essays to literary journalism to hybrid/experimental forms like lyric essays, flash nonfiction, and essays in verse. Meanwhile, we'll write and workshop new essays incorporating their techniques and making them our own.
By the end of this brief course, students will:
Have read a broad selection of literary essays from very different writers.
Have a strong sense of what you like in a literary essay—what do you want your essays to do?
Have written, workshopped, and revised original literary essays.
Above all, we'll have fun along the way—if writing literary essays weren't a pleasure, nobody would do it!
Course Outline:
Week 1. The Essay as Exploration.
In our first week together, we'll look at the essay as a means of exploration. In what unique ways does the form allow us to explore a subject? How does that exploratory quality transfer to the page? How do the writer and reader of the essay explore together? How does the essay explore, confront, explain, or communicate
Week 2. The Writer's Toolbox: Building Strong Sentences.
In this craft intensive unit, we'll look at the key building block of any essay: the sentence. Drawing on a wide range of successful examples, we'll take a deep dive into sentence structure, rhythm, sound, pacing, and more. We'll also do a rapid survey of the key tools in the writer's kit—metaphor, imagery, symbolism, etc.
Week 3. Literary Journalism.
In this unit, we'll look at one popular subspecies of the literary essay: literary journalism. Literary journalism goes beyond "who, what, where and when" of ordinary journalism to give a more detailed, richer, and more vivid picture of real events. We'll look at some classic examples and explore how and why they work.
Week 4. Hybrid Forms: The Lyric Essay and the Essayistic Lyric.
In this week, we'll look at hybrid/experimental examples of the literary essay. We'll look first at the lyric essay (a genre that combines the form, structure, and associative qualities of the essay with the intense lyricism of poetry). Next, we'll look at the flipside: poems that incorporate the style and structure of the essay.
Week 5. Contents under Pressure: The Very Short Essay.
Very short fiction, also known as flash fiction, has exploded in popularity in recent years. These tiny stories (sometimes as small as 100 words, and never more than 1000) compress fiction to its smallest, most essential core. By the same token, flash nonfiction or the very short essay strives to do the full work of an essay in the smallest possible space. This week, we'll explore this increasingly influential form of essay.
Week 6. How the Story Is Told.
This week we'll explore the ways in which essayists use narrative structure to drive the essay forward. We'll also look at the ways in which the essayist enters into the essay, that is, the way that the essay allows writers unique ways to learn about and grapple with themselves. The examples we'll look at blend literary journalism, memoir, and more to create moving portraits of the authors as well as their subjects.
---
Student Comments
I've taken many classes with writers.com and Jonathan's class was one of the best. The material was interesting, his feedback always very thorough and to the point. It was obvious that he put a lot of thought, time and effort into making this class satisfying and engaging. Ariela L Zucker
The Literary Essay course was delightful. Jonathan's knowledge, getting to the point with his comments, treating his students with attention and respect, and his sense of humor are at the core of his tutoring gift. The week on building strong sentences was of an absolutely revelatory quality for me. I've had a great writing experience with Jonathan again and wish to take the next step if possible. Please share this info with him. Joanna Kania
This was the best class I've taken! Jonathan gave us detailed lessons, packed with useful information. He gave us assignments designed to increase our understanding and they did...Jonathan was generous with his feedback, pointing out both the strengths of our work and opportunities to strengthen it. He always explained why something wasn't working or could be improved and gave examples of how. His suggestions really helped me to see how I could improve, not just that particular poem, but others as well. He was encouraging as well as constructive. He was excellent in every regard. Just want to thank you for this great learning experience. Barbara Ireland
Jonathan was an amazing teacher. The level of critique he offered was way beyond what I thought I'd get in an online course. He was a close and careful reader and his comments on our work were sensitive and insightful. GREAT lectures, clear, concise but in depth, with fantastic poetic examples. Yes, very happy. Chloe Coventry
This course has been fabulous: each week a great lecture with a twist, splendid sample of poems from known and less known poets, supportive and constructive tutorial feedback, phenomenal language. I'm still savoring the course contents. I appreciate your sense of humor, too ;). I've loved every minute spent here. I'm definitely taking part two of this course (or its sequel). In the meantime, I'll read your poems (I wish you'd shared more of them during the course). Looking forward to writing with Writers.com again. Joanna Kania
I find you guys run great classes and this was no exception! I felt Jonathan was very thoughtful in setting up the material. He was engaged, thorough, and responded in a timely fashion. Andrea Sauder
Lovely! Very well structured and fascinating course. Very! Felt that [Jonathan] knew his stuff and felt safe with the commentary. Maren Bodenstein