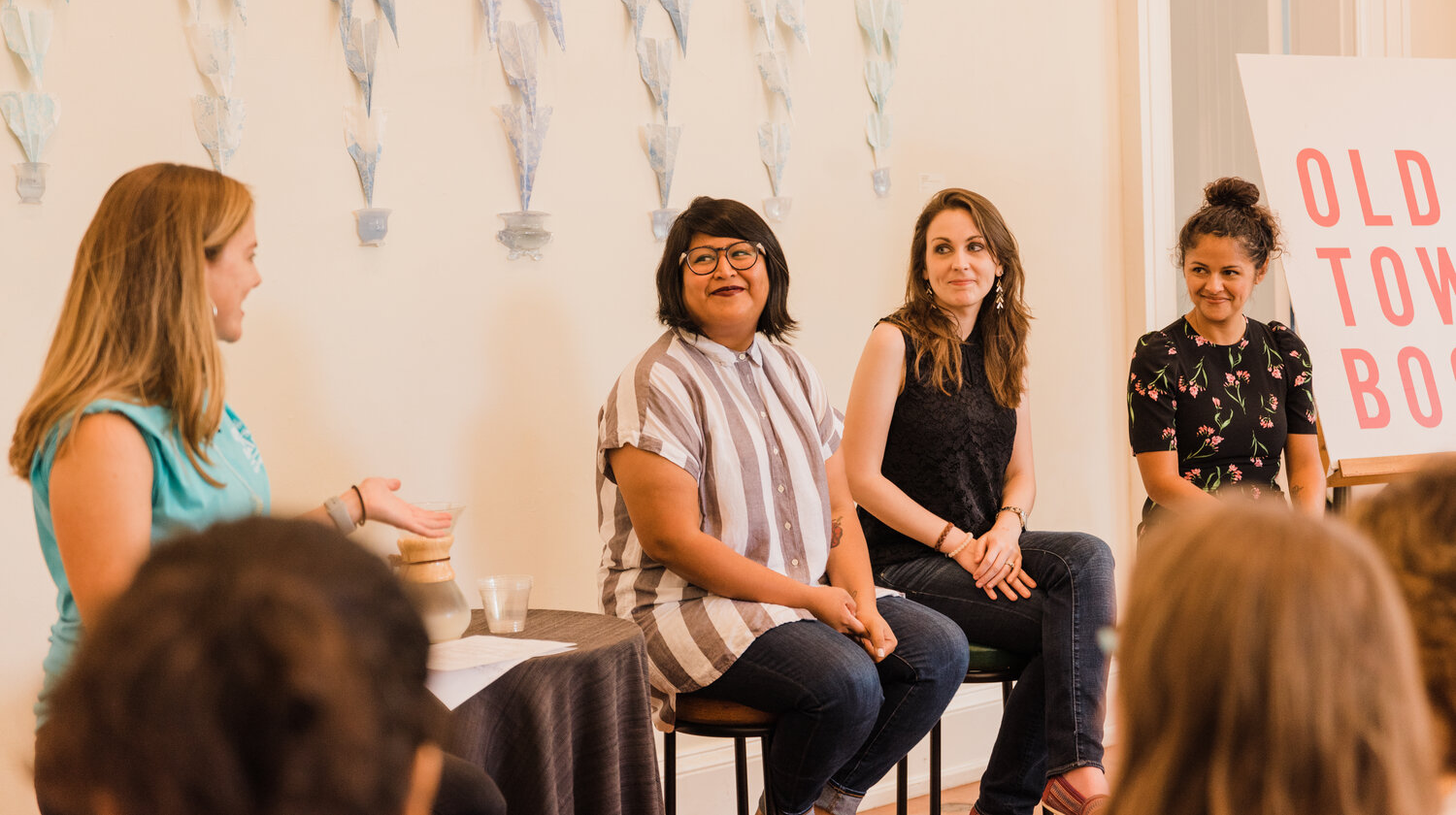 $129 | Single-Day Webinar
This half-day workshop offers information, guidance, and strategies for writers who wish to apply to have their work accepted at a writers' conference, whether virtual or in-person. In a safe and supportive environment, we will explore how to:
choose the right writers' conference for you
prepare a polished submission
make a professional impression from submission to attendance
create a conference plan
get financial support to attend
practice conference etiquette: the do's and dont's of both applying and attending
avoid common, costly mistakes in your CV and bio that mark you as an amateur
This workshop is open to writers of all levels who feel prepared to present their work at a professional writers' conference. This class will meet on Zoom.
Students completing this workshop will be prepared to research, select, and submit work to several literary conferences, and will be well-equipped with the conventions and expectations of attending.
Webinar Schedule
This webinar runs on Zoom from 11A.M.-5P.M. EST. The schedule is as follows:
30 mins Introductions and pre-work review
30 mins  What are the different types of literary conferences?
90 mins  Preparing professional application materials mini-workshop (submissions, CV, author bio)
90 mins   Researching and securing financial support mini-workshop
60 mins   Networking and pitch practice
40 mins   Conference plan-of-attack: being a good literary citizen and staying sane at the same time
20 mins   Open Q&A
Two 10-minute breaks, one 15-minute break
About Lyzette
Lyzette Wanzer, MFA is a San Francisco author and creative writing workshop instructor. Her work has appeared in over 25 literary journals, magazines, columns, and books. She is judge of the Soul-Making Keats Literary Competition's Intercultural Essay category and the Women's National Book Association's Effie Lee Morris Literary Awards' Fiction category. A member of the National Writers' Union, The Authors Guild, and The San Francisco Writers' Grotto, Lyzette has been awarded writing residencies in six states and Canada. Her artist statement has helped her receive grants from the Center for Cultural Innovation, Horned Dorset Colony Foundation, Yerba Buena Center for the Arts, The Rauschenberg Foundation, San Francisco Arts Commission, Virginia Center for Creative Arts, and a Teaching Fellowship from Arizona's Virginia G. Piper Center for Creative Writing, and nine writing residencies across the country and in Canada.
---
Student Comments