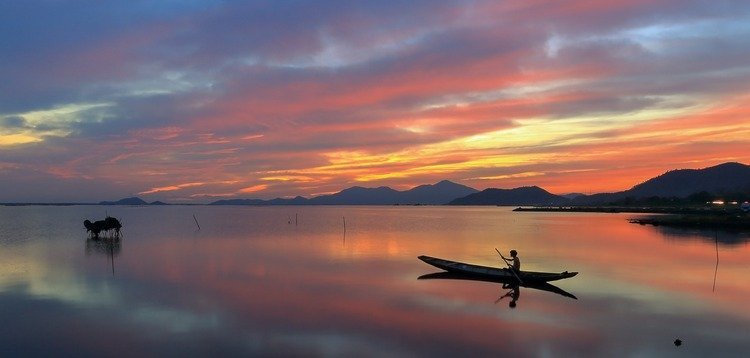 Make science come alive through storytelling. In this course, you'll learn how to translate even complex scientific concepts for general audiences while finding hidden narratives that captivate readers. Master the tricks of the trade when it comes to researching, reporting, and interviewing as you write news articles, essays, and feature stories. You'll also practice turning your writing into a visual, multimedia story through the use of a digital storytelling platform.
This class is the right one to take if you're interested in writing about any area of science, nature and the environment or health and medicine. Whether it's a cutting-edge research breakthrough or your own unique perspective on nature, discover ways to interweave character profiles with facts and figures to create stories that explain the world, and help us to understand our place in it.
Course Outline:
Week 1: Breaking it down
What is science writing? Learn how to identify compelling stories, where to find reliable sources, interview best practices, and more.
Assignment: Write explainer essay; develop 3 news story pitches for discussion
Week 2: Hooks, ledes, and nut grafs
What are the key elements of a journalistic news story?
Assignment: Write news story based on recently published scientific papers or your own research
Week 3: Up close and personal
Develop your voice as a writer by exploring the more creative form of science writing through the personal essay.
Assignment: Write a personal or observational essay
Week 4: And now for the feature presentation…
Go beyond the traditional news piece and find a compelling science feature story with multiple dimensions and characters that captivate.
Assignment: Write scientist profile essay; develop two feature story pitches for discussion
Week 5: Features round 2
What are the characteristics of a successful feature story? Explore structure, pace, and narrative in long-form feature writing.
Assignment: Write feature story
Week 6: Multimedia storytelling
This class will introduce tools and resources for digital storytelling (including photos, video, narration, blogs, and social media) through the use of a multimedia storytelling platform.
Assignment: Convert feature story into multimedia piece
---
Student Comments
Alix brings the highest scientific pedigree and provides extensive and insightful feedback on challenging writing exercises. The lessons were valuable —excellent quality and high volume. I expect to refer to them and the connected links in the future as I continue to develop my science writing skills. Shawn Montgomery

Very happy with Alix's understandable, professional, great curriculum. Love her writing style.. Her reading list opened my world to really interesting writers. Alix gave great feedback and encouragement. I was afraid to read the first feedback because I know the weakness in my work. She gave positive remarks and positive ways to make my work better. I would take another class with Alix. (Maybe the same one.) I loved all the classes I have ever taken from your website. And yes, I'll taken another and another and another... Susan McLaughlin

The [class] content was very good. It included not only the lesson, but tons of great references and examples that help make the concepts more real/tangible. Alix was very responsive. I could sense her interest and eagerness to impart her experience and knowledge to the class. Also, Alix' experience with multimedia and more contemporary writing platforms was really useful. Arnold Doyle