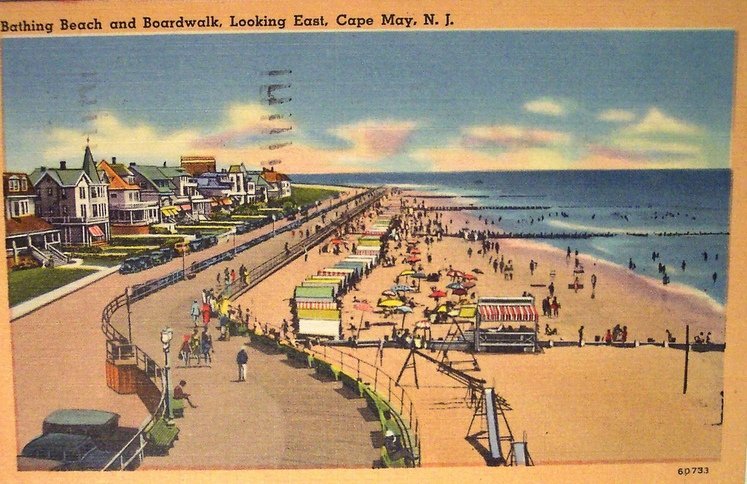 February 1, 2019
$315 | 8 Weeks
Our memories are multi-dimensional, and one of those dimensions is the visual. In this class, we'll consider the myriad ways to illustrate your written memoir, and you don't have to even draw one stick figure. Over the eight weeks, you'll be developing your written story through prompts and group critiques, and broadening your concept of how to illustrate it.
The illustrated memoir uses a variety of means for illustration, from collage to memorabilia, from photography to drawing, to support the written narrative. It's different from the "graphic" memoir or novel, which has a comic-book layout; the illustrated memoir uses illustrations as necessary, ranging from just a few to one on every page.
You don't need any art background to create vibrant visual illustrations, and you don't need any writing background to get your story onto the page. In this unique class, we'll discuss what factors will make your memoir compelling, both in the writing and in the visual images. We'll discuss traditional elements of narrative, including narrative strategies and points of craft, but we'll focus on your own story, and we'll push the envelope of what it means to use visual illustrations.
Each week, students will be able to submit their work to the whole group for comment as we progress toward the finished product.
Week One: What story do you most want to tell? Selecting your story; kinds of illustration (collage, old photos, memorabilia, found poems, text, and more). Technicalities of scanning and working with images.
Week Two: Narrative Strategies: straight, braided, mosaic. What's the most effective strategy for your story, and how can you most effectively bring in illustrations?
Week Three: The Purpose of Illustration: using pictures to tell something you don't say in words. A review of "show don't tell," with images in mind. Voice.
Week Four: Grounding the reader: setting, flashbacks, and how to handle the temptation to explain, philosophize and interpret.
Week Five: Time and Pacing. Compression, Magnification. Techniques for making the time-frame clear in illustrations.
Week Six: What makes a story compelling; how to increase the tension and make your story a page-turner. The Importance of having sympathy for your memoir characters.
Week Seven: How much can you make up? How much can you change details of the story, while maintaining the emotional truth? With illustration, how much can you "stage" your illustrations? Can you use the illustrations to show the mutability of memory?
Week Eight: Putting it all together: methods of publishing. Editing and proofreading. Discovering publications for your story.

Suggested (not required) Reading
Paris in Winter, David Coggins
Into the Shadows by Kristra J. Breithaupt and Andrew G. Breithaupt
Visual Whiskey, by Carmen Leah
Hard to Say, by Carrie Beall
Every Day Matters by Danny Gregory
A Lifetime of Secrets: A PostSecret Book by Frank Warren
---
Student Comments
Sarah Van Arsdale has a rare blend of talent for both writing and teaching. Her passion for craft opens the door for close-readings of successful pieces and brings the same level of magnification to your own work, helping to make it stronger and more engaging. Sarah writes and publishes poetry, fiction, and non-fiction, in addition to creating artwork, and from her experience in these different forms she brings an expansive perspective to what is possible in writing. As a teacher, she is supportive and dedicated to helping each student grow into their potential as writers and as human beings in the world. She is enthusiastic and generous, and continues to be a true mentor in every way possible. Kelly Grogan

Sarah Van Arsdale is an excellent teacher; one of the very best. She is generous in sharing her copious knowledge of fiction, poetry and non-fiction techniques, and gives feedback that identifies fixable problems in her students' work. She always makes herself available to answer questions or provide more information. While she makes no bones about giving detailed constructive feedback, her notes and comments are deeply encouraging, providing suggestions for improvement while cheering students on. Whether you are just beginning a writing journey or are a long-way down the path, Sarah will help you see the light-at-the-end of the tunnel and support you as you find your way there. Michelle Templeton, MFA

I came to writing quite late in life. I was floundering on my own attempting to put together a memoir, and I entered the classroom feeling that perhaps I didn't really belong there making an attempt at writing. Sarah made everyone in that classroom feel comfortable. She made us feel that everyone has a voice and can commit it to real writing. Then she gave us assignments and exercises that helped us to develop our voices and put our feelings and ideas into words. It was a joyful experience. So wonderful was the experience, that I joined a writing workshop in Assisi, Italy the following summer, where she ran a class. I cannot endorse Ms. Van Arsdale fully enough. Barbara Marcus